26 septembre 2011
Hello everybody!
It has been a while since my last message!!!! I know, I know... I have been busy as usual!
Between having a new FULL time job and the restart of school... you can imagine how hectic it can get!!! Anyway, my head stayed into my art!!!
I came with up two new lines of necklaces:
Hemp cord with petrol wire
Faux silk fabric and lilac wire
Voila, a lot of new one should come soon, in crazy colours! look out!! ;o))
26 juillet 2011
We had such a great day! A lot of preparation but it was worth it! The rest of the night has been photographed by Stella!!! :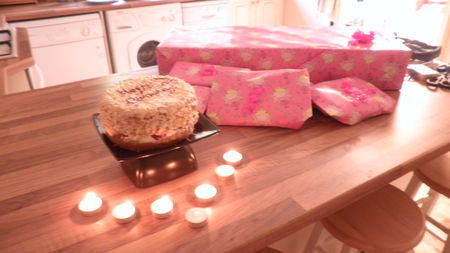 Lack of candles on the day...
I love the randomness of the furniture!!!!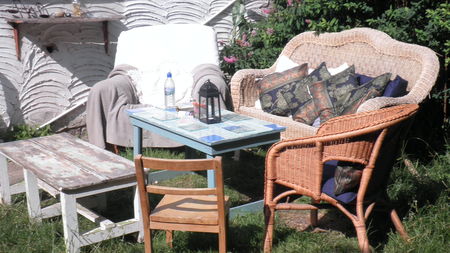 The big birthday girl!!!
The food was good, I was proud of it!!! ;o) I made too much as usual but it was worth it!!!
On the next morning: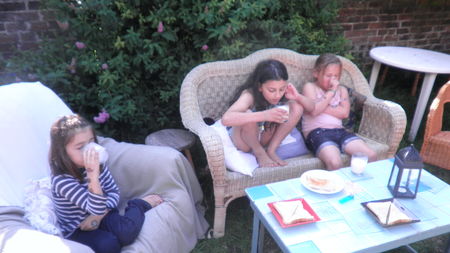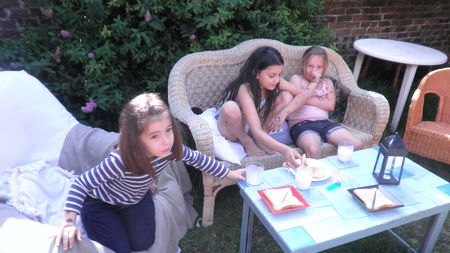 ...
This fais was really good. Big with a lot of very interesting people around! I would suggest local artist from Portsmouth to participate: There is space and it was really busy!
Thank you Abi from Rare Designs Must Have! : http://www.raredesignermusthaves.co.uk/shop/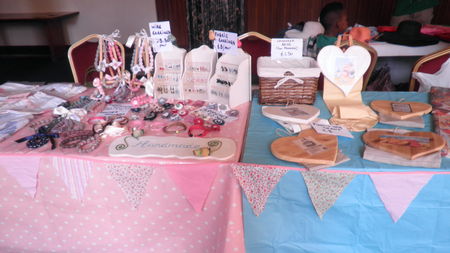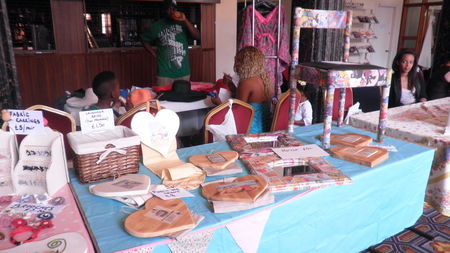 The price of the table is very reasonable, and the advertising is WELL done!!! So very successful and I hope you'll find me at all the fairs they do!
Check out their Facebook page: http://www.facebook.com/boutiquemarket
and their website: http://www.southsea.me/wordpress/
I hope to be able to participate for the Southsea Boutique Market in St Swindon's Church on Wimbledon Road so don't hesitate to come!!! ;o)
The fair we have done in Gosport was unfortunately not very successful as the weather was cold and awful and people did not really want to come out.
However, I had really good feedback and I like that: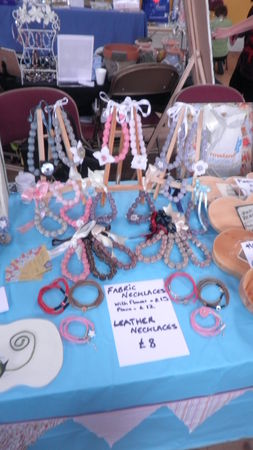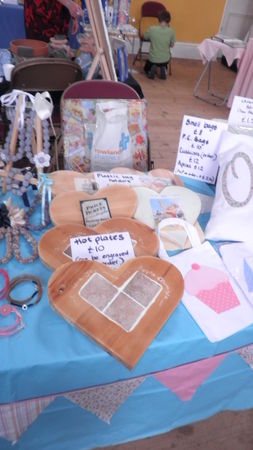 Check my hotplates out!!! Engraved: 'I love you more that Apple Crumble'! Very successful already, you can choose what you want to have engraved and I'll do a hotplate for you!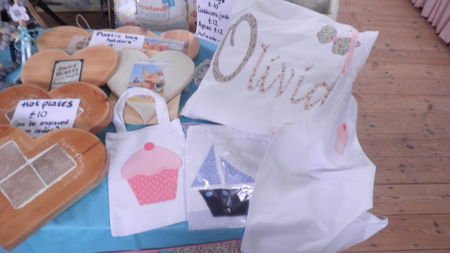 Hello again!
I'm catching up today!!!
Please let me introduce you to my new brooches that are selling really well!!!
£3.50 each or €5 par broche: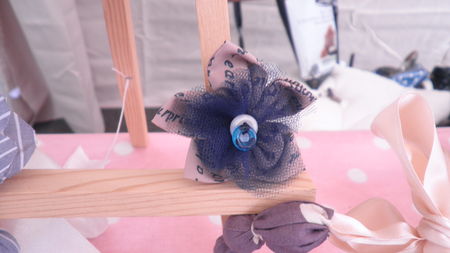 Sold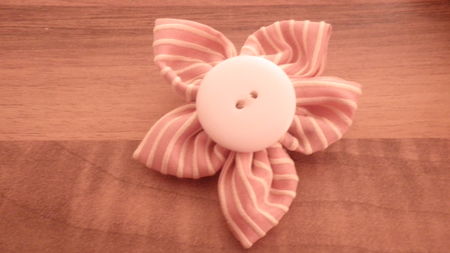 Any jewellery can be made on order! Don't hesitate to send me an email on charlotofraiz@hotmail.co.uk for anything you would like me to make for you.
Bonjour tout le monde!
Come and see my new earrings and brooches: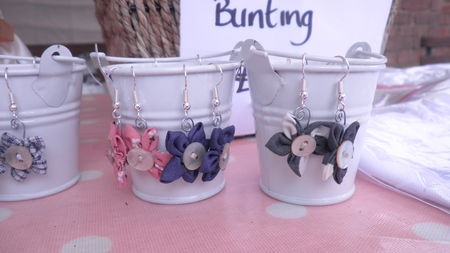 Fabric earrings: £5/pair
or €7/pair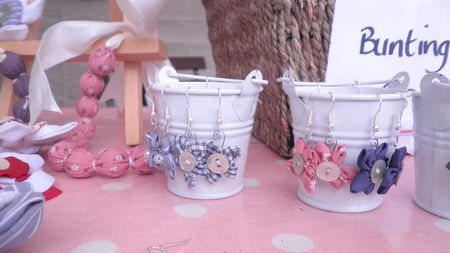 And a shabby chic stand that I have made!!! ;o)
Hello!
Voila les photos de la fair que nous avons faite avec Kathi Johnston a la Blue School - Isleworth: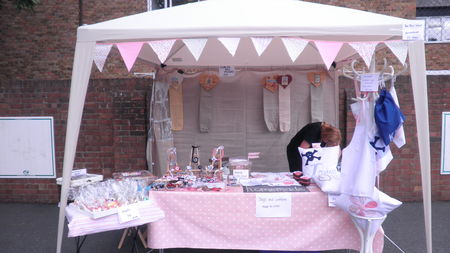 Stand voted the 'must see stall of the fair'!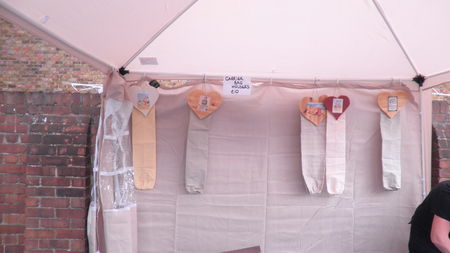 Very nice fair, we have been very popular and had a lot of orders!
Hello everyone!
It has been a while since I have updated my blog!!!! Lazy me... Actually not that lazy as I have a lot to tell you!!!
Ca fait un moment que je n'ai pas mis mon blog a jour!!!! Feignante que je suis... en fait pas si feignante car j'ai beaucoup de choses a vous dire!!!
I have done fours fairs lately and created a few more things: my fabric earrings and my hot plates... check it out!
J'ai fais 4 marchés dernierement et créé quelques nouvelles choses: mes boucles d'oreilles en tissu et mes dessous de plats... Regardez!
26 juin 2011
Oh my God what a lot of work, but now I know how to organise myself for next time! I'll have to do all the 'putting together' on the day of the sale!!!
Oh mon Dieu quel travail! Mais je sais maintenant comment m'organiser pour la prochaine fois. Je devrais faire tout le montage le jour de la Fete.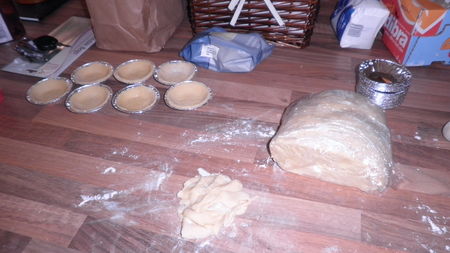 Ma pate sablee! Super bonne! ;o))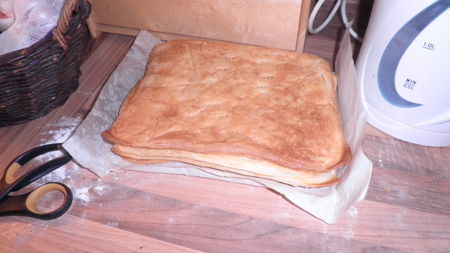 Prep des millefeuille!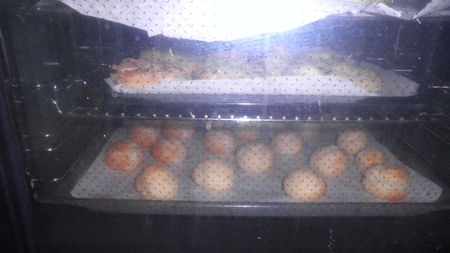 Mes petits choux!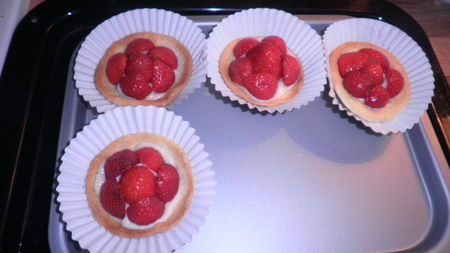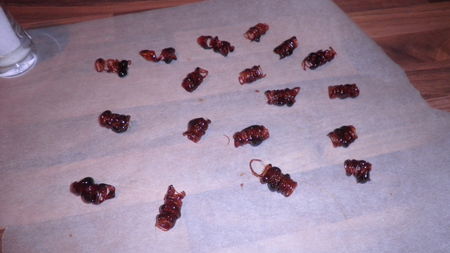 Petites decorations au caramel!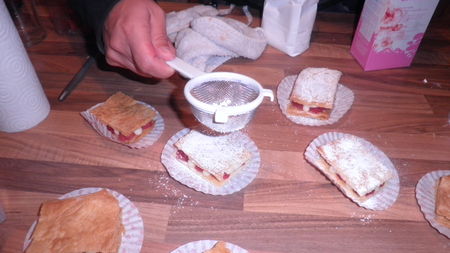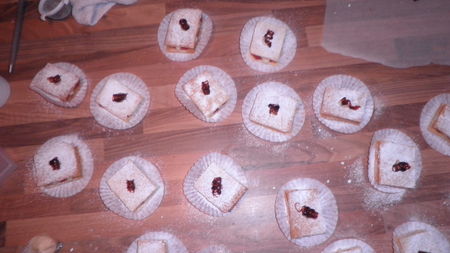 C'est joli hein!! ;o)
So tiring but really cool!!! ;p
Hello everyone!
Finally I can put the pictures of the fair we have made, Kathi and I, on the 18th June in Malborough School in Isleworth, London.
Very successful fair! Happy, even though rain clouds unleashed hell on us with lightening and hail for 5 minutes!!! ;o))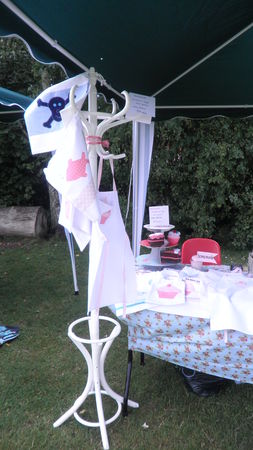 Kathi's 'little' part of the table!!!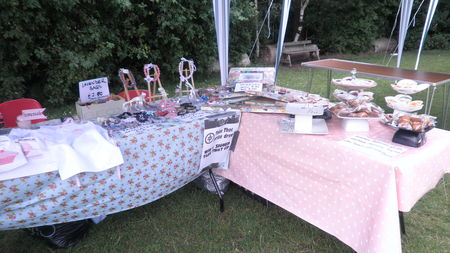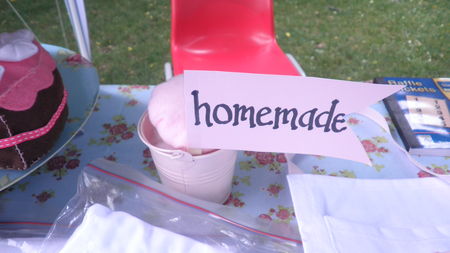 Very nice day! Tiring but nice!